RPO by Solantis : Recruitment Process Outsourcing

By outsourcing your recruitment to Solantis, you benefit from the expertise of our recruitment agency and our Digital & IT Recruiters, on your premises.
As a pioneer in RPO in France, we'll become an integral part of your teams and put our methodology and know-how at your disposal.
Accelerate your growth, strengthen your HR system and recruit successfully with Solantis.
Recruiters specialising in IT & Digital
Candidates recruited under RPO in 2022
Since 2010, hundreds of companies have entrusted us with their recruitment needs. Our RPO expertise is recognised by start-ups and major CAC 40 groups!
Our expertise, for your company
As a market leader, we have developed unique expertise in RPO over more than 10 years. We have a unique project management approach, with a dedicated project manager and predictable KPI monitoring.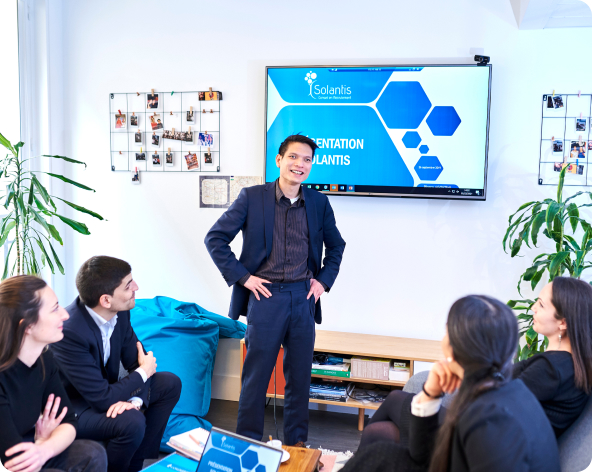 Taking stock & upstream scoping
We start our RPO assignments with a complete assessment of the organisation before taking over all or part of the process. We address issues such as job definition, sourcing, selection, processes and people involved.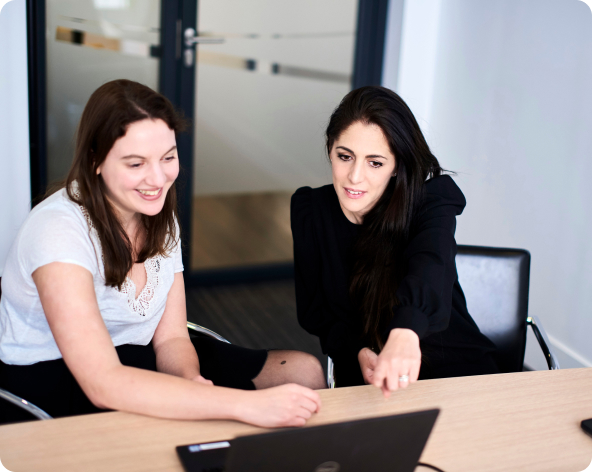 Definition of KPIs & SLAs
As with any process outsourcing project, our RPO offer is based on reciprocal service level commitments, such as the overall duration of the process, the quality of candidates presented and the satisfaction of operational staff.
A flexible and efficient solution
Our RPO services range from technical assistance and sourcing to partial and complete outsourcing of your recruitment. By choosing RPO, you benefit from our expertise, on your premises.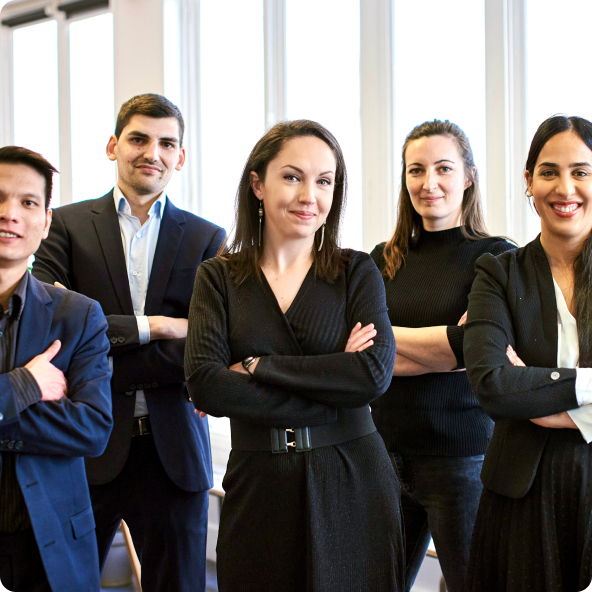 Reduce your recruitment costs
RPO is a tried and tested model: a flexible, cost-effective and efficient solution, it is being chosen by more and more companies.
Recruiting profiles that are difficult to approach and find involves heavy investment, without necessarily producing results.
With RPO, you can reduce your costs and be sure of finding the right candidates with the right skills to join your teams.
You save a considerable amount of time, resources and money.
Deal with peaks in your business and high-volume recruitment
Our RPO offer ranges from technical assistance to sourcing. You can outsource some or all of your recruitment, depending on your growth and your activity.
That's why we offer a range of integrated solutions, giving you greater flexibility in your development strategy and optimising your structural costs.
Our teams intervene on your behalf, to manage all or part of the recruitment process. You own the entire solution: you keep the candidate database! Here are our 3 approaches:
The sourcing unit ;
One-off assistance (delegation of recruiters);
Complete outsourcing (BU or company).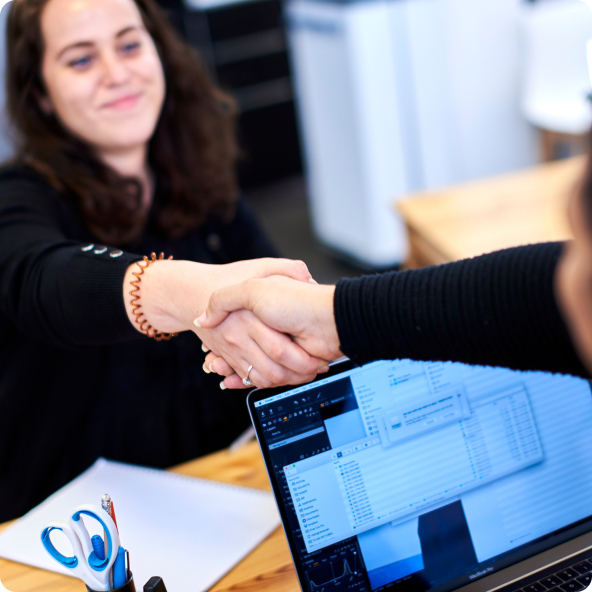 You choose: we work on or off site
As pioneers of RPO in France for the past 10 years, we have been able to tackle an extraordinary variety of contexts and client types, making Solantis one of the market leaders in RPO. We have carried out projects for major groups ranging from the CAC 40 to pure players and consultancies…
We have chosen the lean and agile methodological framework for optimal management of each stage of the recruitment process. In particular, we use KANBAN and SCRUM.
We integrate your company's culture and ensure that objectives are met using a methodology defined together. A team will be totally dedicated to your RPO project, working either on-site or off-site, depending on your choice.
All our recruitment solutions
recruitment
Are you looking for a solution to optimise, outsource or strengthen your
recruitment? Are you recruiting IT & Digital profiles with specific skills?
Our recruitment solutions are designed to meet your needs. The best solution for your recruitment needs is here!
We identify, source and approach the best candidates for you, as quickly as possible.
Outsource your recruitment, and benefit from the expertise of our Digital & IT Recruiters, on your premises.
Perfect for small-volume, one-off recruitment.
Our team can help you structure and transform with efficiancy your human resources.
Learn best HR practices, improve your skills and achieve your recruitment objectives.
The right solution for high-volume recruitment and for responding to peaks in activity.
We work with companies of all sizes, from start-ups to major corporations. We operate in a wide range of exciting sectors. Our ability to intervene is an asset and gives us unique experience.